Voice Over Demo Production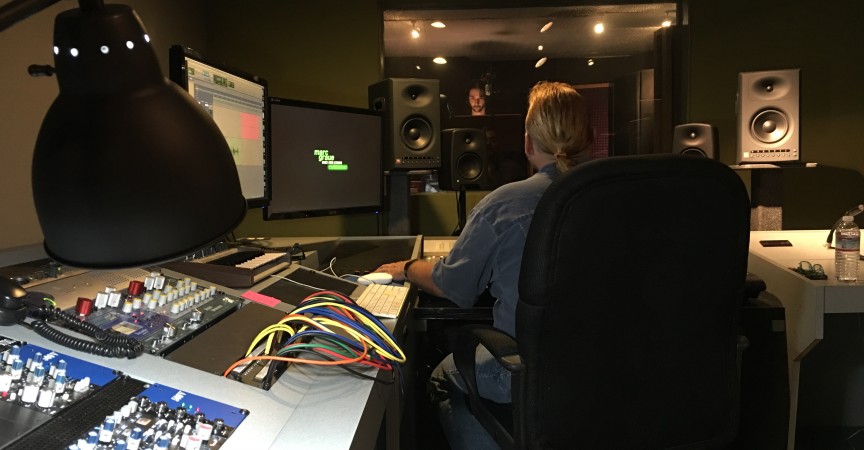 If you are looking to break into the voice over business or you are a working pro you need a top notch voice over demo producer and cutting edge voice over demo production and mixing. Marc Graue Voice Over Studios has been producing voice over demos for over 25 years. We record, produce, edit and mix current commercials, cartoons, video games, trailers and promos for television, radio and internet so we know exactly how broadcast quality pieces should sound. Every voice over demo reel we produce is customized to your voice and strengths. We use our decades of experience and expertise to make it easy for you to achieve your voice over goals. We have been considered among the best voice over demo producers in the industry for decades. Give us a call or email to get the process started!
The Basic Steps of Demo Production:
• We will meet with you in person or via video chat to hear your voice and discuss your voice over goals
• We will compile and create customized voice over scripts and copy
• If needed we can schedule one on one coaching sessions with Marc to prepare for recording your demo reel
• We record and direct you in our studio or via Skype, source connect, phone patch or ISDN.
• Lastly we produce your voice over demo. We have an unlimited library of music and sound design elements to chose from for the production of your demo reel. We approach each spot as if it is a Super Bowl Ad or a Disney/Pixar movie or the next big video game.
We are not finished with your voice over demo until you are happy with it. When it is finished we are committed to an ongoing relationship. We strive to get you work in the voice over business, either through one of the many casting opportunities at Marc Graue studios or just by creating the demo that will get an agent to sign you.
Here's what voice over talent are saying:
"I owe you a big thank you... THANK YOU!!! This past week I booked my first voice over job for Old Navy straight from the commercial voice over demo that you help put together. I can't say it enough... THANK YOU for making my reel stand out and sound freaking awesome."
Here's what voice over talent are saying:
"Hey Marc, thanks to your great audition tape magic I am joining the Tisherman Agency in LA. They loved it and said "This is the first time in a long time that we listened to an entire demo!!" I can't thank you enough. Your direction and demo production are world class!! Thanks to you and your incredible staff "
Here's what voice over talent are saying:
"I just signed with Shane Cormier at The Daniel Hoff Agency!! I've already had several clients book me right from the voice over demo produced by you! Not much more you could ask for!"
Here's what voice over talent are saying:
/ KROQ
"My Agent in New York loves the new promo demo tape AND I love it. You guys are absolutely the best. I'm so glad they told me to come to you. You guys really ROCK at voice over demo production!!"
Here's what voice over talent are saying:
"After a couple of months of circulation, the audition tape you guys produced has been working wonders. I have four scripts to complete in the next hour, one of which is a direct result of the first seven seconds of the my Promo demo...and will go to Sundance!!. I just wanted to thank you for the stellar demo production you did!"
Here's what voice over talent are saying:
"They love it over at the agency! They're putting it up as is. I believe the word Tom used was "Fantastic"! Thank you so much for the great experience and the great promo voice over demo. I look forward to working with you again sometime! Have a great day!"
Here's what voice over talent are saying:
"Hi Marc, Just an update and a big "thanks!" I sent my demo the Chicago area agents you recommended. I heard from Lori Lins yesterday and… they have agreed to represent me! I couldn't have done it without your great work on my cartoon voice over demo. I can't thank you enough!!!"
Here's what voice over talent are saying:
"Just wanted to let you know that the Sports Promo Demo you and Andy made for me a couple of years ago got me booked by the NHL for the next 11 weeks as the voice of their weekly highlight showing on the web and the NHL Network. No audition. Just booked from the demo. It just dropped into my lap out of the blue! And the pay is amazing! Thanks, your Dudeness! And please thank Andy for me, as well! "